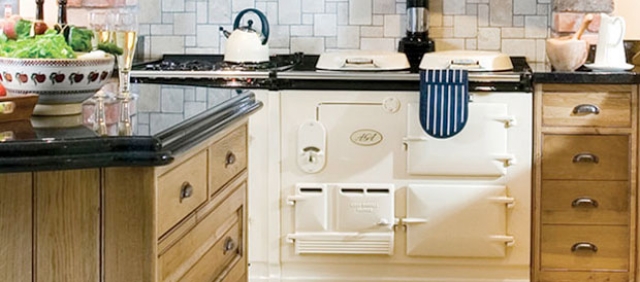 OVEN / AGA CLEANING
After extensive training in the United Kingdom, we offer a specialised domestic oven and Aga cleaning service throughout North Devon.
Built-in or free standing, gas or electric, old or new, we specialise in restoring all domestic ovens, cookers, ranges, Aga's, hobs, extractors, barbeques, outside ovens and microwaves to their original condition. We take pride in what we do, so you can be assured of a pristine clean every time. Unlike many of the oven cleaning products you can buy in the supermarket, all of our exclusive products are totally safe to you and your oven and are completely Non-Caustic, Non-Corrosive, Fume Free and not harmful to the environment. Once you've enjoyed the Brilliant Ovens experience, you'll never want to clean an oven yourself again
Seven steps to happiness
Brilliant Ovens Domestic Oven Cleaning Services is proud to deliver a first class service to ensure customer care and satisfaction. There are seven steps to an immaculate oven in around two hours.
Step 1. Make an appointment for a time convenient to you.
Step 2. Your fully trained technician arrives at the appointed time and will treat your home with respect.
Step 3. The oven is carefully dismantled removing all the necessary parts for cleaning such as oven racks, trays, light covers, back plates, top plates and oven liners.
Step 4. All removable parts are placed in our heated solution tank in the technicians van, so the messy work is done away from the kitchen. We use an individually prepared solution for each clean, so you can be confident of hygiene.
Step 5. Our safe and eco friendly process, removes grease, fat and stubborn carbon build up from the interior and exterior surfaces with detailed cleaning at those hard to get to places. We remove the oven door (when possible) to clean the glass and remove those annoying runs.
Step 6. The removable parts are then dried, polished, and the oven reassembled ready for your inspection to ensure customer satisfaction.
Step 7. Your oven is ready for use immediately at the completion of the clean and the only trace of our visit will be your brilliantly clean oven!
Once you have seen the brilliant results on your oven, you can may choose to indulge in the complete service as we also clean hobs, extractors (including extractor filter replacements), microwaves, barbeques and outside ovens leaving you with an all round shine.